Try Out Your New Promotional Products Business Before You Invest
The Free Trial Launch Package allows you to put Kaeser Blair's business opportunity to the test. By filling out the form below, we will send you an array of product samples and our Best Buys Catalog FREE OF CHARGE. These products will include:
Javelina Pen
Pocket Calendar
Folding Custom Coolie
Quick Slit Letter Slitter
Key Tag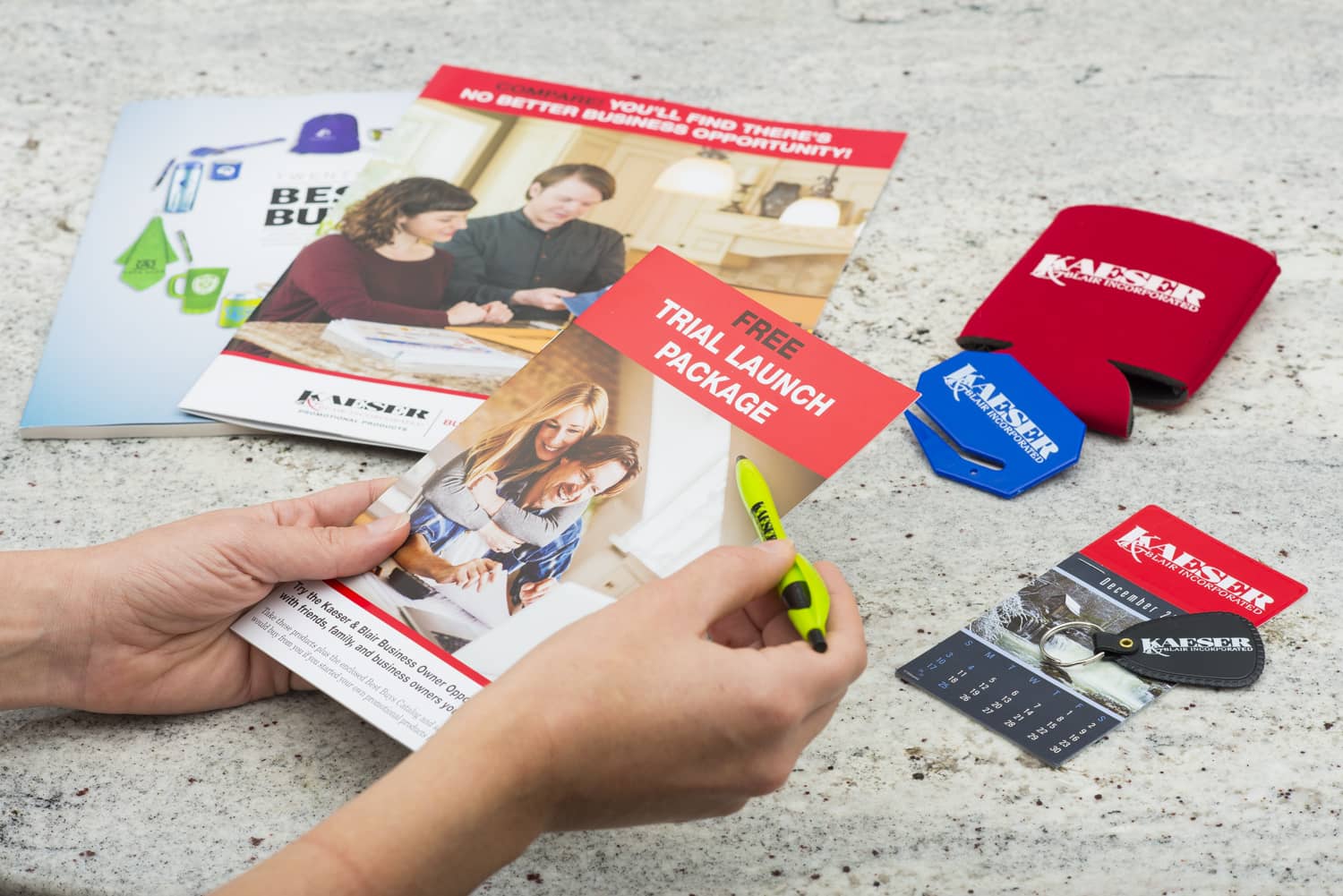 Once you receive the trial kit, you can then take these products along with the catalog and see how you might be able to sell promotional products.
Order Today
Simply fill out the form below
"*" indicates required fields